Director and Senior Tutor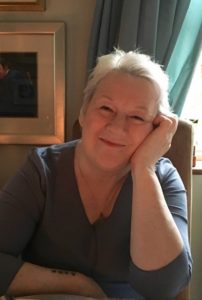 Sue is the founder and director of Smart-UK and all their associated organisations. Award winning pioneer in the field of addiction and published author on neuroscience of acupuncture for addiction. Passionate about recovery , Sue is the driving force behind Smart-UK. She is a Traditional Acupuncturist, a long standing member of the British acupuncture Council, and a counsellor. Sue's principals and ethos about education have informed the much sought after Smart-UK teaching for healthcare professionals, who welcome the clarity, expertise and no nonsense approach that they enjoy in all the courses that Smart-UK offer.
Sue's latest course is a 2 day workshop "Winning the battle of the abused brain" exploring the brain in relation to child sexual abuse, trauma and PTSD.
Her passion is for the highest educational and professional standards amongst those working with vulnerable clients and her focus is to empower the candidates that undertake her training, and their clients. Also to inform and lead the way to a change in approaches to addiction, trauma and mental health.
Sue is the co-founder of Survivors Voice Europe, is a member of the British Humanist Association, and the National Secular Society, is on the board of trustees for the "Godless grace Foundation" and is a patron of the "Pink Triangle"
She is currently completing her next book "Unholy alien and a Five Star recovery"
In 2014 Sue was honoured to receive "Inspirational Woman of the year award"
For more about Sue please visit: suecox.website