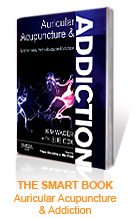 The Smart Book
Auricular Acupuncture & Addiction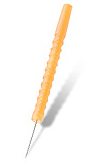 Smart Needles
Per box of 1000 needles
Needle Evolution
A needle exclusively for SMART UK members which uses the best technology available, is safer, easier to handle, more visible and causes less discomfort when inserted.
Visibility
A lost needle is a serious risk. The new needles have been developed with the brightest handles possible to make them easier to find.
Handling
Old style needles were fiddly to handle. These new needles are easier and more comfortable to use.
Qualified Availability
These needles are only available to registered SMART UK members. A valid membership number will be requested when placing an order
Code No. 11010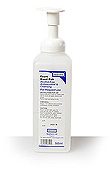 Foam Hand Wash
500ml
NewGenn® (Alcohol Free) Foam Handrub
Based on natural plant oils without alcohol. The foam lets you see
where the rub has been spread over your hands which enhances the antimicrobial control process.
Code No. 12033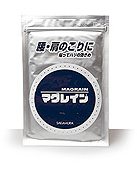 Ear Pellets
Ear Pellets pkt 300
'For when needling isn't suitable or for a longer lasting effect'
Needle or Ear Pellets?
Ear pellets are tiny plasters with a pellet in the middle that can be applied to acupuncture points to maintain a steady and continual stimulus over a period of time.
Instructions for use
Ear seeds produce a long acting continuous compression effect on an acupuncture point. The action they have is similar to
that of needling, it just occurs as the result of pressure over a
longer period. Seeds should stay on for 1-3 days to achieve the
maximum therapeutic effect. The pressure can be increased by
periodically massaging the bead.
Construction
Sakamura Magrain Ear Pellets are 24K gold plated 1.2mm alloy
granules suitable for both ear and body points. Each pellet comes with a high quality transparent round 7mm (0.28") diameter hypo-allergenic band-aid tape.
Code No. 11050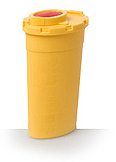 Pocket-size Sharps Box
Sanisafe Sharpsbin
A stylish, sturdy, pocket sized transportable sharps box that will fit in a handbag or glove compartment. Ideal for use in a range of SMART Protocol settings.
Code No. 12005

Sterile Cotton Wool
In packs of 5 balls.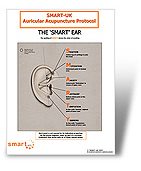 SMART Ear Protocol Poster
These charts are a great way to brighten up your treatment rooms and encourage your clients to get more involved in their treatment giving you an opportunity to fully explain it's benefits.
Size: A2 Portrait, 46cm x 61cm
Code No. 12050

AromaDough
The touch tonic
Your sense of smell is unique. Unlike any other sense, odours are communicated directly to the part of the brain that deals with emotion. In this way they can produce quick and profound emotional changes. Our ability to recognise odours does a great deal to shape our mental world. Specific smells can enhance certain emotional states.
Aromadough is infused with aromatherapy oils blended and designed to calm and soothe the senses while also providing a soft tactile tool that helps you to relax and unwind through the squeezing action of your hands and fingers.
Aromadough's unique, non greasy, moisturising formula with beeswax, grape seed oil and cocoa butter allows for a slow release of essential oils for 'hands on' therapy.
The Blend
The SMART-UK blend is frankincense, sandalwood and lavender. It's a calming and uplifting blend designed to meet the needs of our members and their clients in the places where they work. The blend is also thought to benefit the respiratory problems, abdominal cramps and muscle and joint pains so common in our client groups.
Dough Care
Place the dough back in the pot when you've finished with it so it doesn't dry out and you'll get the maximum benefit from it for up to 6 months. If more than one person is to use the same dough then for hygiene reasons ask them to wipe their hands with an alcohol free wipe or rub them with the sterile foam spray before they pick it up.
Code No. 16020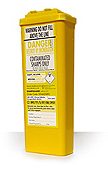 0.5ltr Sharps Box
Sanisafe Quickbox 0.5ltr
The lid opening can be extended step by step by breaking out the flaps, so the lid has a variable opening.
Code No. 12006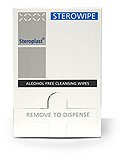 Alcohol Free Sterile Wipes
Box of 100 wipes
Alcohol free cleansing wipes suitable for all SMART Protocol settings. Alcohol free aqueous solution containing: 2% Cetrimide B.P. w/v, and 0.02% Chlorhexidine Gluconate B.P. w/v
Code No. 12020

Ear Probe
A stainless steel probe designed to help locate ear and body points. 6″ long, ergonomic octagonal shaped handle with a 2mm diameter probe tip ball.
Code No. 12055

Teas
SMART Recovery Tea 100g
Recovery Tea
An improved new tea blend by SMART UK designed to help reduce withdrawals and cravings. Ingredients – chamomile, skullcap, catnip, rosemary, elder flower, linden flower, hops.
Code No. 14010

Teas
SMART Sleep Tea - 100g
Sleep Tea
An improved new tea blend by SMART UK designed to aid sleep. Ingredients – lavender, lime flowers, lemon balm, chamomile,
passiflora, skullcap, red clover blossom
Code No. 14021